How can we make decisions for ourselves more rationally? Through psychological analysis, understand decision fatigue and develop a fixed habit. Your decision style will achieve who you are.
Decision-making is a topic that is often followed in psychology. According to Wikipedia's definition, making a decision / decision is a cognitive process that results in "choose from multiple possibilities". Every decision-making process produces a final choice, although this choice may not be put into action. The decision-making process must be based on the value orientation and preferences of the decision-maker. No matter how small this decision may seem.
In life, we always need to make decisions. Do you want to sleep a few more minutes in the morning, what to eat for breakfast, what transportation to go to work; if you want to change jobs, whether you are thinking about entering a new stage with your date, etc. The small decision outlines "who we are", and it is from this that what we call "fate" is born.
Let's talk today to make a decision.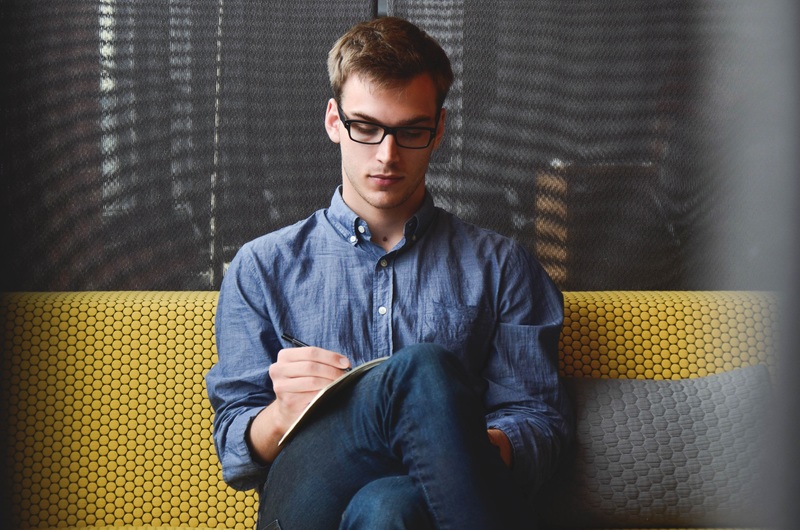 Who makes the decision will influence the decision
Different people have different physical characteristics, personality traits, and cognitive styles, which will make us very different in style when facing decisions.
Physiological factors influence decision making
Neuroscience research has found that the orbitofrontal cortex (OFC) area of ​​the brain is closely related to the decision-making process. In experiments on humans, monkeys, and mice, the impairment of the OFC region will not have a significant effect on the cognitive ability of other parts, but it will significantly affect decision-making ability. Subjects will integrate information in a changing environment and weigh the advantages and disadvantages The ability to make long-term decisions will be significantly reduced.
When neural activity is strong in the OFC region, we have stronger confidence in decision-making; conversely, confidence in decision-making also weakens.
Interestingly, the experiment also showed that when the OFC area is damaged, our decision-making ability will decline, but afterwards we will not regret our decisions and actions.  The reason is that when the OFC area is damaged, the subjects will lose the ability of "counterfactual thinking"-that is, "for what has already happened, assuming the possibility of the opposite of the fact" ability. The feeling of "regret" is based on this counterfactual ability, because people regret only when they assume that there is a better possibility than the facts.
Another factor affecting decision making is age. It is easy to understand that the problem for young people (especially adolescents) is that they have a poor ability to assess risk. Due to lack of knowledge and experience, it is easy to ignore possible risks when making decisions or to overestimate their ability to withstand setbacks. Older people are more likely to be overconfident in their decision-making abilities and lead to loneliness.
2. Personality affects decision-making style
A series of studies have proven that when making decisions, different personality traits make decisions of different styles.
Colin DeYoung analyzed the different performances of introverts and extroverts in making decisions. He allows introverts and extroverts to choose between two scenarios, either to get a smaller reward immediately (such as $ 15 on the day), or to wait for a period of time to receive more rewards (such as waiting for three weeks to get $ 25). As a result, extroverts are more likely to choose to get less rewards immediately rather than waiting for more satisfaction; while introverts are more likely to choose to delay rewards in exchange for more rewards.
Kaileigh Byrne further analyzed the relationship between the "Big Five Personality" and decision-making style in stressful situations. He found that people with higher scores of "nervousness" or "pleasure" make more effective decisions without or with less stress, while making decisions in real or hypothetical stress situations, It will be a big loss. People with a high level of neuroticism (easy to be nervous) and people with a high level of pleasantness (compassionate and want to make others comfortable) have a higher stress score than people with low scores. It's easy to choose what you can choose immediately, even if you know it's not the best decision.
Researchers believe that this may be because people with high "nervous" scores are more likely to be anxious in stressful situations, more likely to have compulsive behaviors, and more likely to be distracted; and those with high "pleasantness", that is, those with the same reason People who are caring and considerate may be thinking too much about others, fearing that others will be disappointed, which will affect their thinking when making decisions.
3. Different cognitive styles make very different decisions
The style of decision making is also related to different cognitive styles. Herbert A. Simon pointed out that due to the different ways of thinking, intuition, and memory of information, there are two basic decision-making styles: "perfect" and "satisfactory" 
"Maximizers" like to consider all possible options before making a choice. They like to choose the "best", which is similar to what we often call "perfectism"; "satisficers" ) People like to make decisions quickly and be able to meet their minimum standards. They will think "good enough", which is similar to what we call "satisfaction".
Barry Schwartz, author of the book The Choice Contradiction, and a professor of psychology developed a 13-question test that scored 1-7 points for each statement from very disagree to strongly agree. A higher score indicates a more biased perfectionist decision-making style.
Barry Schwartz surveyed graduates from 11 universities to analyze their decision-making styles in relation to job search results and happiness levels. It turns out that "perfect" people are more likely to find a good job overall, with an average starting salary 20% higher than "satisfied" people; but they are not as good as "satisfied" in their satisfaction with life and work "Type" people, and they take longer to choose, easily fall into anxiety when facing choices, and will regret more about their choices.
And between partners, if two people are "satisfied" and "perfect", Schwartz found that it is best to discuss and narrow down the possible scope together and let the "satisfied" person make a decision. In the case, two people are the least likely to quarrel.
4. High IQ is sometimes an obstacle to good decision making
Keith Stanovic found that whether a decision can be made fairly and fairly has nothing to do with the intelligence level of the decision maker. Higher intelligence doesn't equal smarter decisions; in fact, it can make your choices stupid in some things. This is because people with high IQs may be affected by "me-side bias", that is, when collecting information to evaluate alternatives, selectively collect those who already support their own prejudgments. section.
Wisdom is different from intelligence. Researchers believe that the definition of wisdom is the ability to make "decisions that are not affected by prejudice." When you use a more "smart" way of thinking, your thinking and discussion are logically complete, you are willing to admit that you know something is limited, and you still pay attention to important details that do not support your point of view.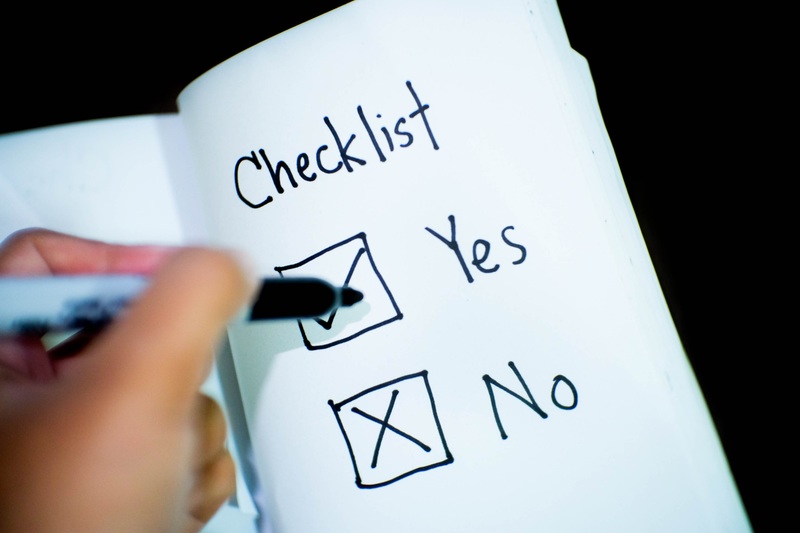 The content of the decision itself also affects the decision
When you make decisions, for yourself or for others, and what decisions you make all affect the outcome of your decisions.
Decision fatigue
In the final stage of the wedding purchase, you feel very tired, so you agree with all the recommendations of the sale; after shopping for a day, you can't help but walk to the stall for buying desserts. These behaviors seem to have no reason, but they may all be caused by "decision fatigue": when you have made too many choices in a row, you will be mentally exhausted and unwilling to weigh the pros and cons, resulting in Declining quality of decisions.
In fact, when we are tired of making decisions, our bodies have perceptions, and they often produce strange or unusually strong feelings—maybe frustration and strong desire to indulge (such as swearing, eating and drinking) Impulse-but we do not understand where that feeling comes from, we often do not realize that it is a feeling of decision fatigue. 
And because we are often unaware of ourselves, decision fatigue often results in two choices:
One is instinctive, reckless action. After shopping in the street for a day, you want to lose weight and went to the dessert station without thinking, or in the final stage of the wedding preparation, you would directly say "I want the cheapest" or "Help me recommend the best ", All belong to this choice. You can also easily be fooled by sales staff at this time and make irrational consumption.
Another possibility is to avoid decisions and resist all actions that involve change and risk. For example, when the judge makes his judgment in the evening, because he has no energy to weigh, he will feel that keeping the criminal in prison is an insurance decision.
Economist Dean Spears' experiments in India have shown that decision fatigue has a greater impact on the poor, because in poor villages, even in the choice of other necessities (such as soap, medicines) that are cheap in the eyes of others, It also requires repeated weighing and consideration for them. And this kind of decision-making fatigue makes them unable to devote more energy to the measurement and decision-making of other things such as study, work, etc. It is easier to make irrational choices, and therefore it is more difficult to escape poverty. A typical example is a mother who receives a food stamp, but uses a food stamp to buy junk food.
The Internet age also easily aggravates our decision fatigue: we receive too much information, either actively or passively, and can do more and more in the same period of time. In a short period of time, we read a WeChat Articles, watching a half-episode TV series, reading a chapter of a book, or shopping online are all decisions that require our energy.
2. Escalation of commitment
Commitment escalation is another phenomenon that can lead to bad decisions. It refers to a behavior: when the subject finds that his or her decision has caused a negative result, he does not stop or change the behavior, but continues to rationalize his or her decision and behavior, which leads to the continuous escalation of negative results. When we make a "commitment escalation phenomenon" when making decisions, we are often affected by a cognitive bias called "sunk-cost fallacy", that is, when we prove that the cost of previous investment has not achieved good results When they have been wasted (become sunk costs), they will be very sorry that these costs have not received the expected benefits. 
What we often say "come here" is a typical commitment upgrade: you buy a ticket to a music festival, and when you go there you find that the weather is bad and you have to line up for a long time, and you have no interest in these bands at all. Now you can choose to leave, do something more meaningful, or stay and watch the boring show. Some people will feel that since they have come a long way, and spent so much money, they still stay here stubbornly, this is "commitment to upgrade."
The greater your investment, the easier it is to continue such "commitment upgrade behaviors" irrationally. A typical example is that after a large amount of funds are locked in the stock market, many people cannot make a decision to withdraw, but will choose to continue to follow Advance.
3. We make easier decisions for others than for ourselves
We mentioned earlier that "decision fatigue" affects the quality of our decisions, and a new study further finds that we are different when we make decisions for ourselves and for others: when you are doing for others, not for yourself When making a decision, you are less likely to experience decision fatigue and are more likely to enjoy the decision-making process.
Evan Polman's experiment at the University of Wisconsin-Madison divided subjects into four groups, each facing 10 hypothetical scenarios, but with different behaviors to complete: the first group was making choices for themselves; the second group was for others Make a choice; the third group is to face the situation and does not need to actually make a choice, but to imagine choosing for itself; the fourth group is to imagine making a choice for others. The four groups will report how easy they feel when making a choice.
Through four groups of comparisons, it was found that when making a choice for others, it is easier than choosing for yourself, the less energy is consumed, and the selection process is more enjoyable. In another Polman experiment, it was discovered that when people make decisions for others, they think in a more abstract and open way, making decisions more positively and creatively.
Therefore, Polman believes that a good way to avoid decision fatigue might be to give your friends the power to make decisions. Interestingly, researcher Polman also found that letting friends who are particularly helpful to help you make a choice may not be a wise decision. This is because when this person is overly considered by others, he will also easily fall into decision fatigue, such as compassion. A nurse who is too strong will be more likely to make decision fatigue than a nurse who is not so compassionate.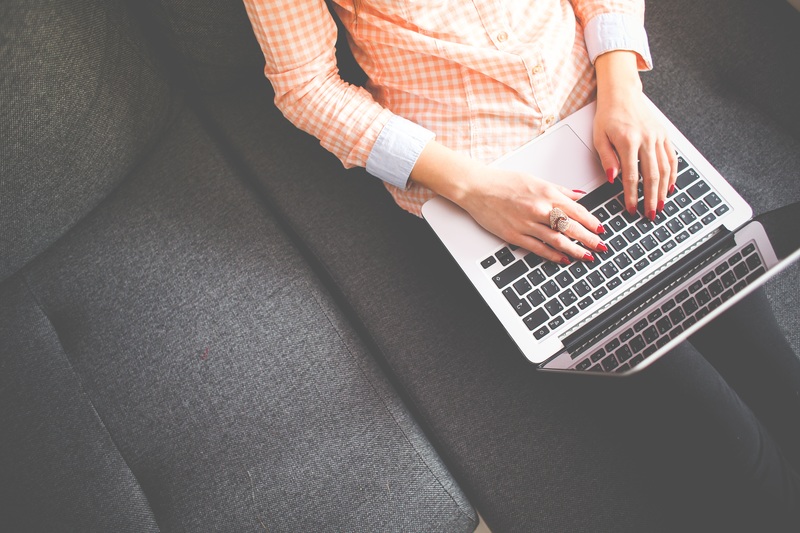 How to make a more rational decision?
1. Develop a routine for life and work to improve self-control.
Multiple studies have found a significant relationship between decision-making and self-control: When most of your life is organized, you face fewer choices without consuming too much energy. For example, when you are used to regular bedtime and wake-up time, you go to run, make breakfast and then go to work after getting up every morning, you don't have to worry about whether to have supper at night, and whether you want to stay up for half an hour in the morning when you open your eyes. . In this way, you will also better understand your own rhythm of life, when you are in a better state, and suitable for major decisions and work. 
2. When necessary, make decisions for yourself from a third party perspective.
Polman says that because there are unexpectedly good results when thinking about others, there is another way when you face a difficult choice situation: imagine this situation as not making a decision for yourself, but assuming I am in the position of a third party. Imagine that I am making decisions for others. The decisions I make are often more rational.
3. Use intuition and reasoning in turn in the decision-making process.
Both intuition and reasoning are used in our decision-making process. Sometimes we need to use intuition to make decisions, because your intuition is actually your life experience and value judgment. Reasoning is to use the facts and data in front of you to make decisions, use reason and logic to compare various options, list advantages and disadvantages, and sort by importance. It is suitable for more complex decisions, but it may be too mechanical. In the decision-making process, you can combine the two. You start with reasoning, make preliminary decisions by collecting and analyzing facts and data, and then rely on intuition. What do you think of this decision? Do you feel it right? If it feels right, it's it.
Whether it's a big decision in life or a small decision every day, the decision-making process is ultimately about choice: when we choose an option, we mean giving up more possible options; when we choose an opportunity, we also take risks. The best option may be this: it is based on as much truth and complete information as possible, and it can well realize the value you cherish, but you can also bear the worst consequences it can bring.
Every time you make a decision, if you feel your heart carefully, it can tell you something about yourself, what attracts you more, and what makes you scared. Learning to make decisions for ourselves, and daring to bear the consequences of making decisions, is precisely our gradual independence and maturity.